There are more than 50 medicines that can lower blood pressure. There are 12 main classes of medicine. Each type has slightly different effects on the body. Some types, like the diuretics, help remove excess fluid from the body. Other types, like angiotensin receptor blockers (ARBs) and angiotensin-converting enzyme (ACE) inhibitors, relax or widen blood vessels. Some, like beta blockers, slow the heart rate. Many of these medicines act in more than one way to lower blood pressure.
The main classes are divided into two groups: first-line and second-line medicines. Most people are started on one or two first-line medicines. Some people have to take three or more to get their blood pressure under control.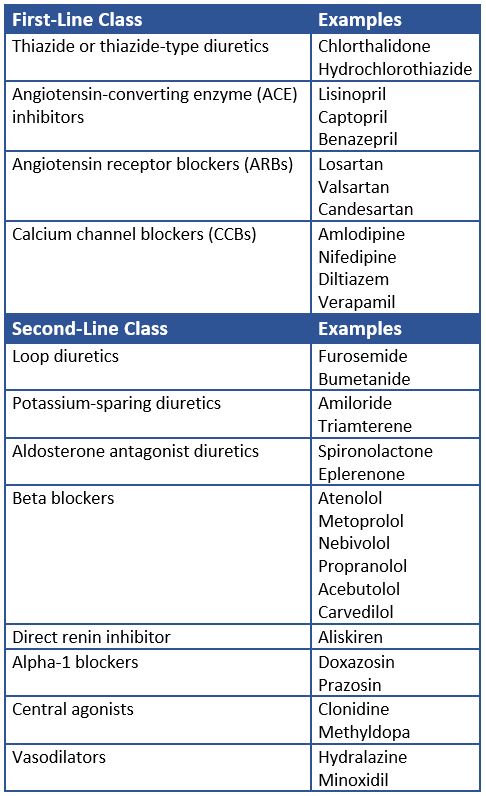 Some medicines are better than others for different people. Your doctor can select the medicine that is right for you.
You can't lose, with so many medicines from which to choose!